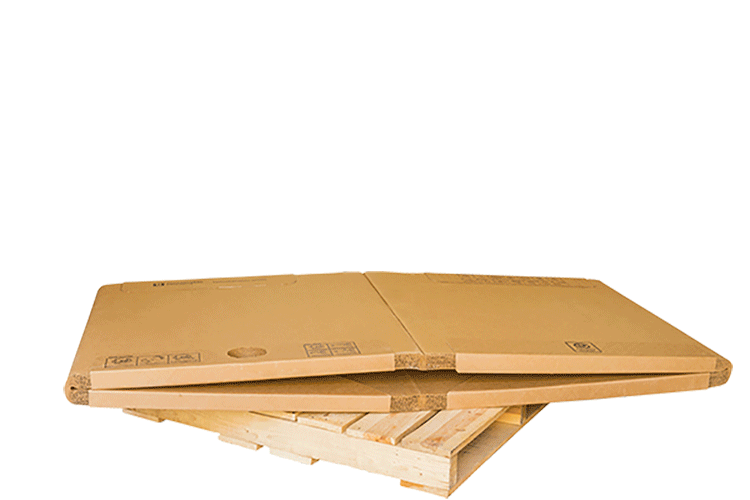 Tired of wasteful IBCs practices that harm the environment?
275 Gallon totes are now sustainable.
Redefining Sustainability in liquid logistics.
Have you been struggling to find a sustainable packaging solution that aligns with your values?
Imagine a solution for your liquids that not only reduces waste but also helps you make a positive impact on the planet. Leaving you a huge amount of savings in freight costs.
Now, you can revolutionize your liquid transportation strategy with B TOTE, the ultimate sustainable solution. Say goodbye to harmful practices and embrace a greener future.
Sustainable Multi-Ply Tote, for Shipping, Bulk Storage for Food and Chemical Industry.
Redefining Sustainability in shipping, bulkstorage for food and chemical industry
Holds up to 274 Gal / 1,000 L.
Easy to Set up, Fill & Dispense
Small Storage Footprint 44" x 44".
Optimal use in food products and industrial chemicals.
Cost Saving
Suitable for the container size 20 units loaded B Tote/ 1X20ft container.
Space Saver
An empty B Tote is fully collapsible, it takes a minimal volume during storage and transport, saving warehousing and transport cost.
High Efficiency
Easy to operate, No need to change the loading equipment and hire a specialist. Only one worker can finish the fitting and loading within 5 minutes.
Durable and Tough
B Tote can bear 4000kg more and stack up to 3 in static and 2 in dynamic layers to increase the storage. 100% recyclable material; free from pollution
Our B Tote collapsible container is an economical, dependable and environmentally friendly alternative to other rigid container choices such as bottle-in-cages, drums and plastic or metal intermediate bulk containers mostly intended for nonhazardous use.
B Tote comes as a complete package, and has everything you see below, except for the 48×40 pallet it rests on. It is easy to assemble, please refer to Assembly Video on "Assembly Instructions Video" tab. Unlike other paper IBC's, the B Tote comes with a preinstalled liner cassette, eliminating the need to align the liner top fitting this makes the installation of the liner much faster and easier than other systems.
Move 275 Gallons, Zero Guilt
Opt for the Cleanest, Most Sustainable Liquid Movement Solution.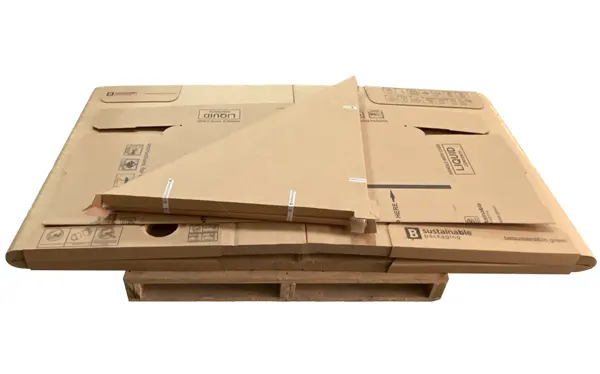 Each Tote Includes:
1 Tote.
1 Bag / Cassette.
1 Cap.
Shipping Pallet Layout:
10 totes
Length 78.75 inches
Heigth 47.25 inches
Width 39.50 inches
Weight 793.6 lb
Advantages of Collapsible Liquid Containers
•The collapsible design allows for easy storage when empty.
•Unlike other non-collapsible IBC's, they take up 80% less space when stacked and shipped.
• A collapsible paper IBC container can hold 2,750 gallons of liquid. When empty, they take up one pallet position, or 32 square
feet of space.
•Most suitable for a one-way use, because there are no expenses associated with cleaning and returning the container.
Address
Remcon Circle 7362 El Paso TX 79912